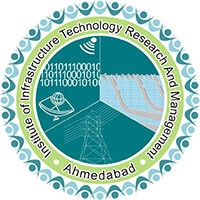 INSTITUTE OF INFRASTRUCTURE, TECHNOLOGY, RESEARCH AND MANAGEMENT (IITRAM), AHMEDABAD
| | |
| --- | --- |
| Institute Name | Institute of Infrastructure, Technology, Research and Management (IITRAM), Ahmedabad |
| Also Known As | IITRAM Ahmedabad |
| Institute Type | Government |
| Established | 2013 |
| Location | Ahmedabad, Gujarat |
IITRAM Ahmedabad: Admission | Ranking | Fees
NEW: Applications for B.Tech Admissions at Amrita Vishwa Vidyapeetham are open. Ranked 4th best University by NIRF 2020. Click here to apply.
NEW: NIIT University B.Tech. Early Admission round closing soon, click here to apply.
NOTE: You can Subscribe to exam updates to receive all updates on your mobile for free.
Institute of Infrastructure, Technology, Research and Management (IITRAM), Near Khokhara Circle, Maninagar (East), Ahmedabad, Gujarat – 380026
Also known as IITRAM Ahmedabad.
CONNECTIVITY (How To Reach)
Sardar Vallabhbhai Patel International Airport, Ahmedabad
13 km
Maninagar Railway Station
2 km
Ahmedabad Junction Railway Station
4.5 km
Body
Category
Rank (Year)
Latest
Previous
National Ranking

NIRF Engineering Rankings
201-250 (2020)
—
50% of the seats are filled through JoSAA/CSAB counselling and 50% of the seats are filled through Gujarat ACPC counselling.
For the 50% seats, one needs to take the JEE (Main) exam and either secure at least 75% marks (65% for SC/ST/PwD) in Class XII or be within the category-wise top 20 percentile in his/her respective Class XII board examination. Admissions are done on the basis of rank in JEE (Main) through JoSAA Counselling and CSAB Special Round.
For the other 50% seats, admissions are done on the basis of merit rank prepared by ACPC.
CUTOFF RANKS (OPENING & CLOSING RANKS)
Particulars
Amount
Caution Money (One Time, Refundable)
₹1,500
Tuition Fee (per Semester)
₹35,000 (Gujarat Domicile Girl)
₹42,500 (Gujarat Domicile Boy)
₹72,500 (All others)
Other Fees (per Semester)
₹500
Annual Fees
₹2,000
Total
₹39,000 (Gujarat Domicile Girl)
₹46,500 (Gujarat Domicile Boy)
₹76,500 (All others)
| | |
| --- | --- |
| Particulars | Amount |
| Hostel Caution Money (One Time, Refundable) | ₹5,000 |
| Mess Caution Money (One Time, Refundable) | ₹4,000 |
| Hostel Fees (per Semester) | ₹6,000 |
| Mess Charges | ₹19,734 |
| Total | ₹34,734 |
| | | |
| --- | --- | --- |
| Company | No. of Offers | CTC Offered (in LPA) |
| Amrut Energy | 1 | 3.60 |
| Atul Greentech | 4 | 1.80 |
| Deepak Phenolics Limited | 2 | 3.00 |
| Dupoint Engineering Works | 1 | 2.16 |
| Elsner Technologies | 1 | 2.40 |
| e-Procurement Technologies | 1 | 2.80 |
| Extramarks | 1 | 3.50 |
| Hitech iSolutions | 1 | 4.15 |
| IndiaMart | 1 | 3.00 |
| Infinite Civil Solutions | 1 | 2.16 |
| Jyothi Electronics | 2 | 2.16 |
| National Forensic Sciences University | 3 | 5.40 |
| Powergrid Corporation of India | 1 | 1.80 |
| PRS Automation | 1 | 1.80 |
| Sobha | 1 | 2.80 |
| Toppr | 1 | 4.80 |
| Torrent Gas | 1 | 3.25 |
| Torrent Power | 2 | 3.25 |
| XL Dynamics | 1 | 4.50 |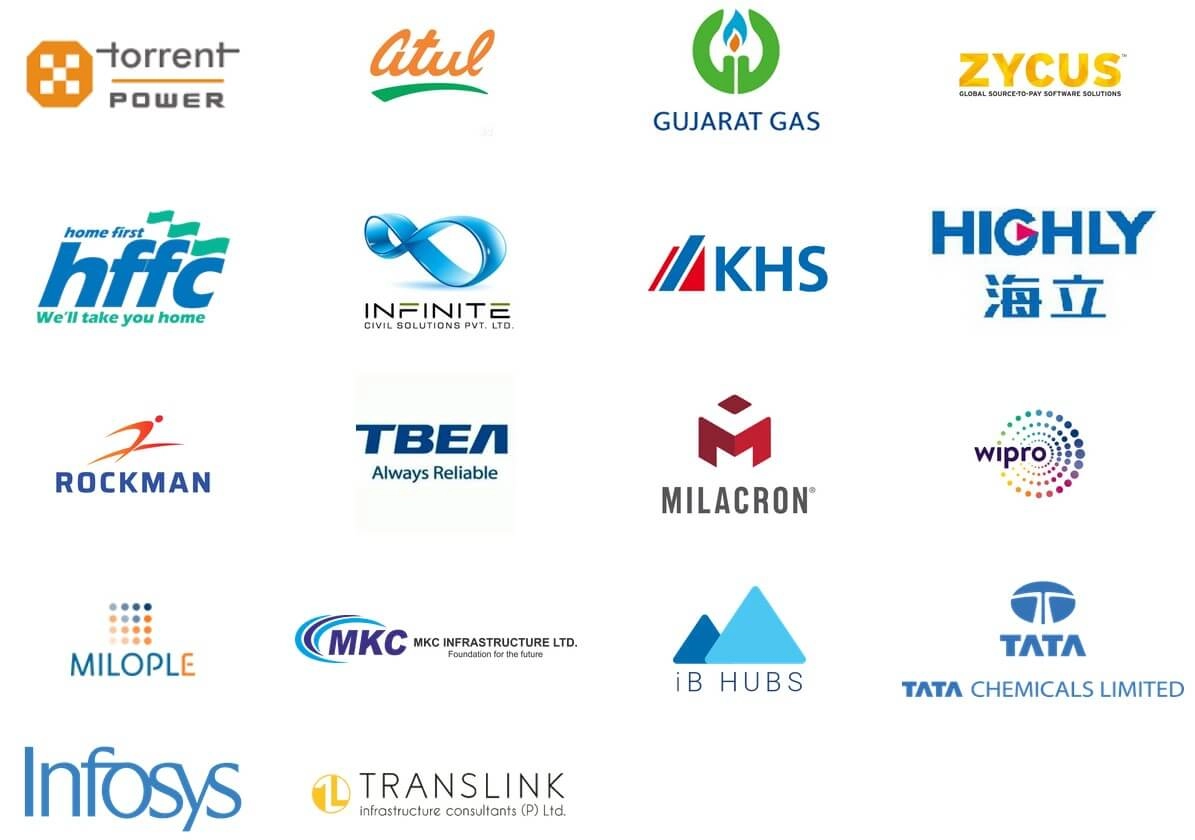 2019
| | |
| --- | --- |
| Placement Percentage | 83.33% |
2018
| | |
| --- | --- |
| Placement Percentage | 71.79% |
2017
| | |
| --- | --- |
| Branch | Placed (%) |
| Civil Engineering | 100 |
| Electrical Engineering | 85 |
GSFC
Hi-Tech iSolutions
Infinite Civil Solutions
Mars Consultancy
Maxxis Rubber (India)
TBEA (India)
Torrent Power
Source link