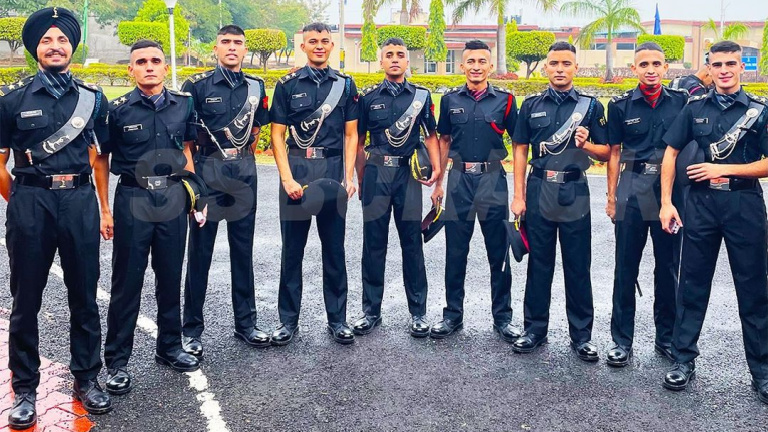 Another year down, many achieved their dream while many dreams got stood up. The dreams may have got postponed, but it the end of another year, not your dreams. With just the right direction and little more effort, you can get up to what you have always wanted. Remember, the "little more effort" is never ending – you just need to give in "little more effort" than your previous attempt and success, my friend, will be all yours. Whatever had happened, had happened. With the onset of this New Year, let us go chase that dream with fresh valour and vigour. Here we present you some New Year resolutions to help you kick start your chase:
Write Down Your Goals:
You don't need to remember all your goals for the year. Make a list of your goals, write it down and go for it one after the other. Post these goals where you will be looking at it constantly as it reminds you of your goals every time you pass by. Set long term and short term realistic goals and prioritize your goals.
Get Fit:
Physical fitness of a soldier is only next to his/her mental toughness. Go for a run, jog daily, hit the gym and increase your fitness level and stamina. Focus more on calisthenics.
Resolute to Reward Yourself:
You are the parent of your own life. Follow up on your goals periodically to check the progress and set rewards for yourself on each success.
Strict Social Media Timings:
Social media is the biggest time waste for almost all of us today. Now, get done with the famous excuse of using it for news. Shut it up, read newspapers instead, go get socialize with friends and family and focus on your goals. Use social media once in blue moon and look wonders for yourself.
Manage Time and Holidays Properly:
Not all holidays are meant to be enjoyed, especially when you are a die-hard defence aspirant. Manage your holidays by preparing something that would be helpful for you in the long run, like go for 1 hour extra exercise on a holiday, or go play some physical game with your friends, or organize a mock GD session with your friends – you have a lot to choose from.
Maintain Yourself:
One of the reasons why soldiers look so attractive are the way they maintain themselves. A good attire gives a big confidence boost that helps you achieve many tasks. Start preparing yourself for the military routine already. Start getting up early, start shaving, get haircut at least twice every month. Do these and you will see a major confidence boost in yourself.
Staying Happy, Always:
Keep a positive attitude and embrace failures. Don't stick to it. Just let it go. You got experience. Learn from it and move on. Resolute to stay happy always. Don't act as if you owe something to someone (unless you really do, of course). You got nothing to lose here.
Set an Example of a Responsible Citizen:
In the long run, god forbid, you might not be a military officer. But this should not stop you from being a responsible citizen of the country you live in. Know your rights, do your part and set an example for your fellow citizens.
Help Write the Next Chapter in Nations History:
Don't be one of them who constantly send WhatsApp forwards criticizing the government or don't be the one who asks you to send it to 11 others for good luck. Act. Actions speak louder than words. And all fauj need is – yes, ACTION!
Stop Procrastinating:
Don't be a procrastinator. For this, follow my simple 5-minute rule that says – "if a task can be completed under 5 minutes, do it now; and if it can't, do it within 5 minutes". Battle against time and victory shall be yours.
Conclusion:
With the onset of a new year, look for a fresh start in our lives to bring about a change in ourselves which we couldn't have accomplished the last year. Years come and years go and there is only one thing that follows – your hard work, your preparations and your commitment.
You can prepare for defence entrance exams such as NDA, AFCAT, INET, and CDS by taking Written Online courses as they will not only give you access to full-length quality lectures but will also provide the facility to take standardized mock tests for better study and strategic growth in the exam. You can take multiple quizzes after each lesson to ensure the full understanding of the subject along with creating your customized lesson plans. You can check out the course content along with other important specifics at SSBCrack exams.
You can also access them through the SSBCrack Exams app available in the google play store.
Jai Hind